Attorney Susan Baird graduated from UCLA School of Law in 2001 where her coursework included Real Estate Law and Environmental Business Transactions.
As an attorney at Ball Janik, LLP and Lane Powell PC in Portland, Oregon, Ms. Baird focused on commercial real estate transactions and related land use matters.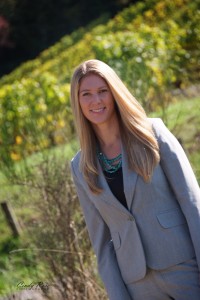 While at Ball Janik, LLP, Ms. Baird represented many beloved Oregon businesses, including Nike, Inc. and Ashforth Pacific.
The Baird Law Office currently represents a variety of local businesses, including Dundee's own Red Hills Market.  Ms. Baird also provides legal services to other Oregon attorneys on a contract basis.
Ms. Baird has served as a Planning Commissioner for the City of Dundee, as a member of the SE Dundee Riverside Master Plan Citizens Advisory Committee, and also as a member of the Dundee Parks and Recreation Advisory Committee in Dundee.
Susan and her husband Trevor live in Dundee, Oregon, with their three children.